Here's how you can turn rolex replica watches for sale an old tire into the perfect balance training device for surfing, snowboarding, skateboarding and more. It's so simple that it hardly needs explaining, just chop a tire in half and mount a board on top.

The hardest part of this project will depend on your tire, some tires have internal reinforcement in the form of steel rods along the bead, steel mesh in the tread and perhaps others that I've not yet encountered. For this reason it'd be best to use a Sawzall, a bandsaw, or something else that cuts steel with ease. I used a combination of a rusty old wood saw, an angle grinder and some tin snips.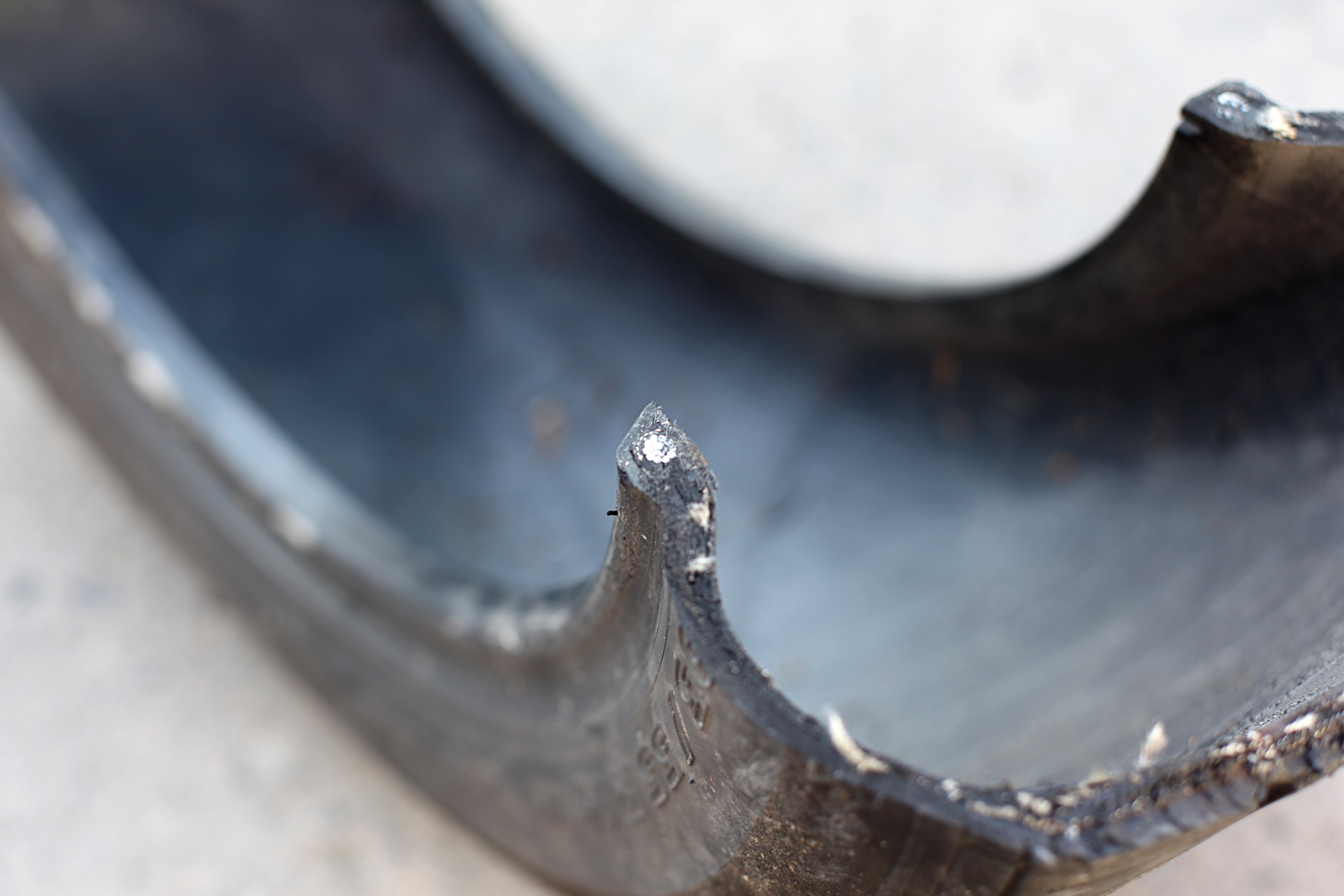 Mark the tire along its center and proceed to cut it, try to keep it straight as it won't sit flush against the board or the board won't be level if the cuts aren't straight (more or less). Measure and cut two 6″ blocks of 2×4″ to fit inside either end of the tire, any wood will work, I used pressure treated. Place the blocks in the tire vertically, flush with the top as pictured below. These blocks will provide a mount and support for the balance board. Pre-drill holes on either side of the tire into the mount blocks, try to keep these holes, and the blocks centered in the tire. Secure each block with a hex screw and washer, the washer on the outside of the tire.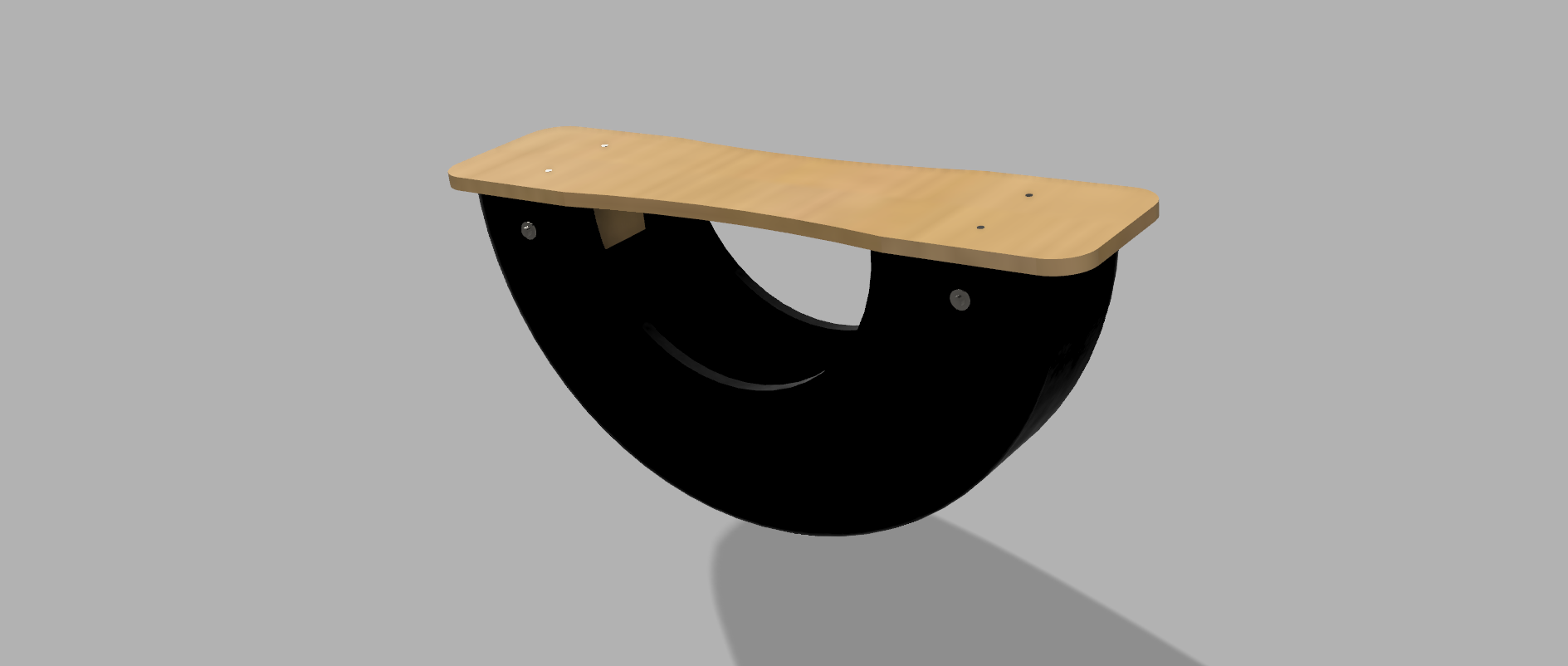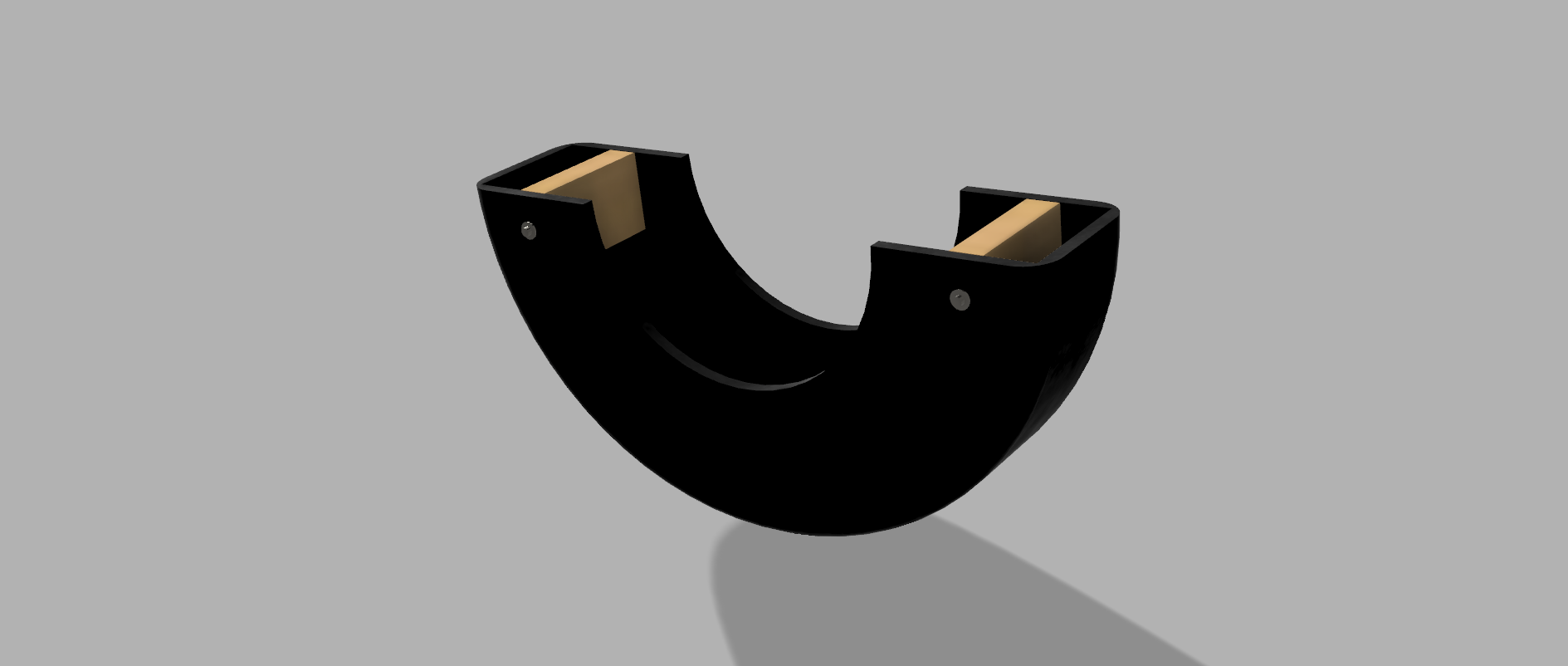 Cut the balance board to size, ensure that it overlaps the tire by at least 1″ all around. Affix the balance board to the block mounts with two 1.5″ wood screws through the board and into each of the blocks. Sand off any rough edges and have fun.
Parts
Tire
1′ 2×4 Lumber (mounts)
3/4″ Plywood or Other (board)
4x 2″ Long 1/4″ Hex Head Screws (through tire to mounts)
4x 5/16″ Washers (for tire mount screws)
4x 1.5″ Wood Screws (board mounting screws)