After having fun with some infrared and macro photography I wanted to try some time lapse. Some cameras have built in intervalometers ( big word for interval timers ) which allow you to do time lapse with little effort. Sadly the Canon Rebel XT does not, so I searched around for solutions, most of which are quite expensive.
I found out some useful information:
the Rebel XT has a 2.5mm stereo jack connection for remote operation
connecting the ring and base of this jack trigger the autofocus
connecting the tip and base of the jack triggers the shutter
With this information I hacked together a makeshift solution with a 12v relay, 12v wall adapter and an X10 appliance module. This system sucked and wasn't portable, but it was all junk I had laying around. Anyhow, I went back to searching and found out about the TC-80N3, a Canon wired remote which does all sorts of fun timer stuff, including time lapse and goes for under $100 on eBay now and then. Unfortunately it doesn't work with the Rebel XT, the connector is different, out of the box at least.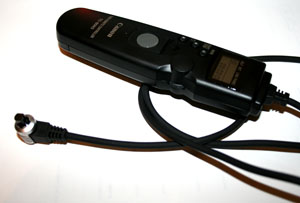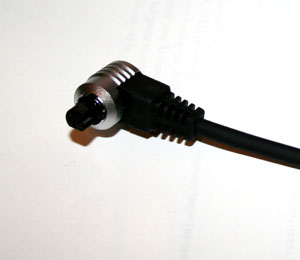 I found out that it has three leads on the connector, as the Rebel does, so perhaps they function the same? It seemed to be the case so I went and purchased one, hoping to just swap the connector out.

Once it arrived I went straight to hacking it up. Chopped off the old connector, found out that there are two wires and a ground wire, sweet. With the help of my multimeter I determined that the red wire is the shutter and the white wire is the focus. So, to attach the new connector:
solder the red wire to the tip of the 2.5mm jack
solder the white wire to the ring of the 2.5mm jack
solder the ground to the base of the 2.5mm jack
Slip the cover back on or tape up the connector, whatever, and it's all done. The Canon TC-80N3 modified to connect to and control a Canon Rebel XT. Doesn't need much know how at all to pull this off.