Not long after I picked up my Canon Rebel XT 350D I realized the stock lense left a lot to be desired. After drooling over numerous macro photos on Flickr from this same camera I decided to look into a macro lense. Not being a pro photographer I couldn't really justify spending $250+ on something like the Canon 50mm f/2.5 or better so, as I often do, I poked around for a comparable, less costly solution. That's when I found out about Kenko Extension Tubes.
Kenko Tubes are lense extensions, they have no optics, they are connected between a lense and the camera, by changing the distance between the lense and the sensor it changes the focal length. This allows you to focus on objects which are much closer, hence, macro photography. These tubes come in sets allowing you a number of combinations.

So I purchased some Kenko Tubes (
http://www.the-digital-picture.com/Reviews/Kenko-Extension-Tube-Set-Review.aspx
) not knowing that they would not connect with Canon EF-S lenses, such as the EF-S 18-55 that came with my Rebel XT. Damnit!
Some searches revealed that you can modify the tubes to work, so here's how it's done. Basically, there are a number of plastic rings inside the Kenko Tubes whose diameter is not wide enough to allow the EF-S lense to insert the required depth to be able to lock the ridges.
You can simply take a dremel to the frist ring in order to widen it to accomadate the EF-S lense. All you have to do is be careful not to grind too close to the brass connector pins, only grind the first ring and remove all debris when you're finished.
The red in the first pic is the opening which is too small, the green is what's got to be removed. The finished pic shows the larger hole.
This,
Plus this,
Gets you this,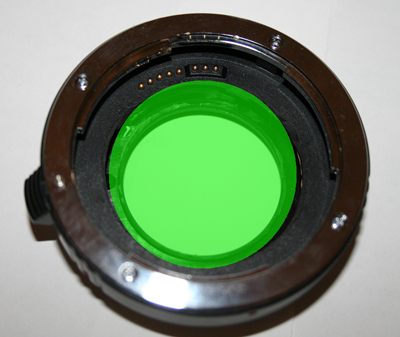 I did this on the 12mm tube figuring if I ruined it, I'd still have the others and if I wanted to use them I could simply attached the 12mm to them instead of grinding all three.
You can check out more of the resulting photos w/ the tubes on my Flickr.